This article focuses on how to make marketing for clients into a repeatable process. It also teaches you how to tell if YOU are the one sabotaging your efforts for success.
How to Build, Market and Grow Your Practice #2 of 2
How To Build & Market a Successful Holistic Practice… on a Shoestring Budget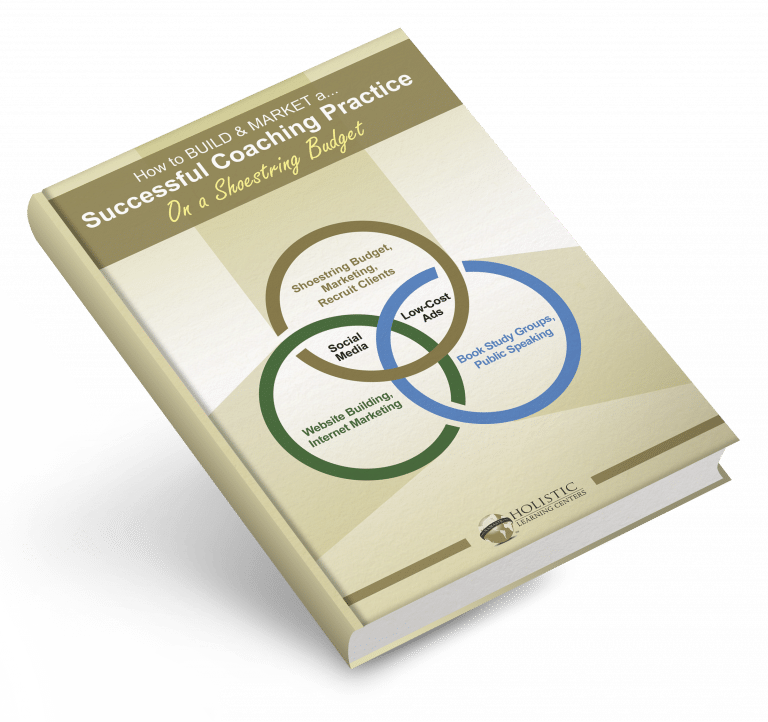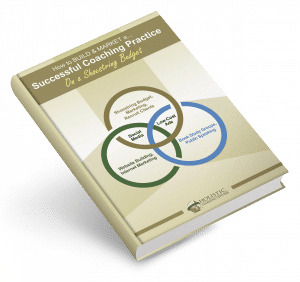 NAMASTÈ… in this last lesson in this series I will share why my training manual How To Build & Market a Successful Holistic Practice on a Shoestring Budget will help you learn the business skills needed to be successful along with learning how to use DIS-CREATION EXERCISES that might be sabotaging your efforts to build a successful holistic practice.
The Most Important Lesson
One of the most important lessons you will learn in this business training manual is that Marketing For Your Clients Needs To Be A Repeatable Process.
That's because when marketing for clients becomes a repeatable process it ceases to be a problem. BUT WHAT IS A PROCESS? A Marketing PROCESS Is a Series of Actions That Brings About An Expected End Result… MORE CLIENTS!
To Master Client Marketing, you need the emotional courage to transcend your egoic fear of rejection, and need for approval, by evolving on the Spiritual and Earth planes of reality simultaneously.
Two Planes of Evolution
On the Spiritual plane, you will need to surface and heal your Negative, Unconscious Beliefs about money, business, and financial success.
On the Earth plane, you will learn proven, Professional Sales and Marketing Methods that you need to be successful.
By having the courage to transcend your egoic fear of rejection and its need for approval, you will feel calm, serene, and well-grounded about what you need to know to create financial security and do the work you were born to do.
This training manual will help you feel self-assured and confident because you know you can create the clients necessary for you to build a financially successful Holistic Practice. This will give you the financial peace of mind that only Mastering Client Marketing can provide.
What is Getting in the Way Of Your Success
Many decades ago, when I was in the franchise industry it puzzled me when one franchisee would succeed, and another would fail even though they both were given the same proven success formula. It wasn't until I became a Spiritual Life Coach that I learned what differentiated them was their core belief systems about money, success, self-image, self-worth, and self-confidence.
Let's face it, there are only two reasons why someone who is a holistic practitioner wouldn't be doing the work they love as a full-time career doing the work that they were born to do:
They don't know how to market their practice and/or
Their unconscious negative beliefs are sabotaging their efforts.
What serval decades of life coaching field experience has taught me is that if you give a person a proven success system and they fail, it is usually because of their unconscious negative beliefs.  That is why the best success system in the world will not help someone build their holistic practice if they have not cleaned the slate of their mind of unconscious negative beliefs about their self-image, money, and success.
That is why we intentionally created this training manual to teach you proven marketing methods and just as importantly how to facilitate dis-creation exercises. These exercises will surface and heal your unconscious, negative beliefs that are sabotaging your efforts to build your holistic practice.
The Secret To Every Person Who Has Been Successful
The truth is almost everyone has some negative beliefs associated with money, sales, marketing, poverty, wealth, self-image, and self-confidence. It is these negative, false beliefs that are sabotaging your ability to do the work you love. And many of you have already invested time, energy, and money learning "how to" be a holistic practitioner. Now is the time to take the next step and learn how to dis-create your negative prosperity beliefs.
Several decades ago, when I read the famous Common Denominator of Success By Mr. Gray, I was brought face to face with a disturbing realization that I was trying to achieve success, without knowing what the Secret of Success was.  So, I set out on a 10-year voyage of discovering what the common denominator of success is.
In short what I discovered is that the SECRET of SUCCESS of every person who has ever been successful lies in the fact that they formed the habit of doing things that failures don't like to do are unwilling to do, and therefore, never do.

Original Content- Mastery Coach Hu Legacy Series 7