The

Hu

Method

™

Spiritual Life Coaching Healing Modality
The 

Hu

Method™ Transforms Enlightenment into Empowerment
The HuMethod™ is a proprietary, clinically proven, result-driven Spiritual Life Coaching training system, which after decades of research and field-testing has evolved into an empowering healing modality. HLC's Spiritual Life Coaches and holistic practitioners use the HuMethod™ to professionally facilitate well-field-tested exercises to help their clients quickly achieve their self-help objectives.
The 

Hu

Method™ empowering Coaching exercises take the abstract concept of Self-Mastery and breaks it down into emotional, psychological, and spiritual Self-nurturing exercises that are guaranteed to help your clients achieve their self-help goals as long as they practice them as prescribed.
Since 1977, Master Coach Hu Dalconzo and his staff have been clinically testing, and retesting hundreds of self-help exercises that were developed by dozens of nationally known self-help leaders, such as: Louise Hay, Wayne Dyer, Marianne Williamson, Eckhart Tolle,
Carolyn Myss, Deepak Chopra, Ram Dass plus hundreds more.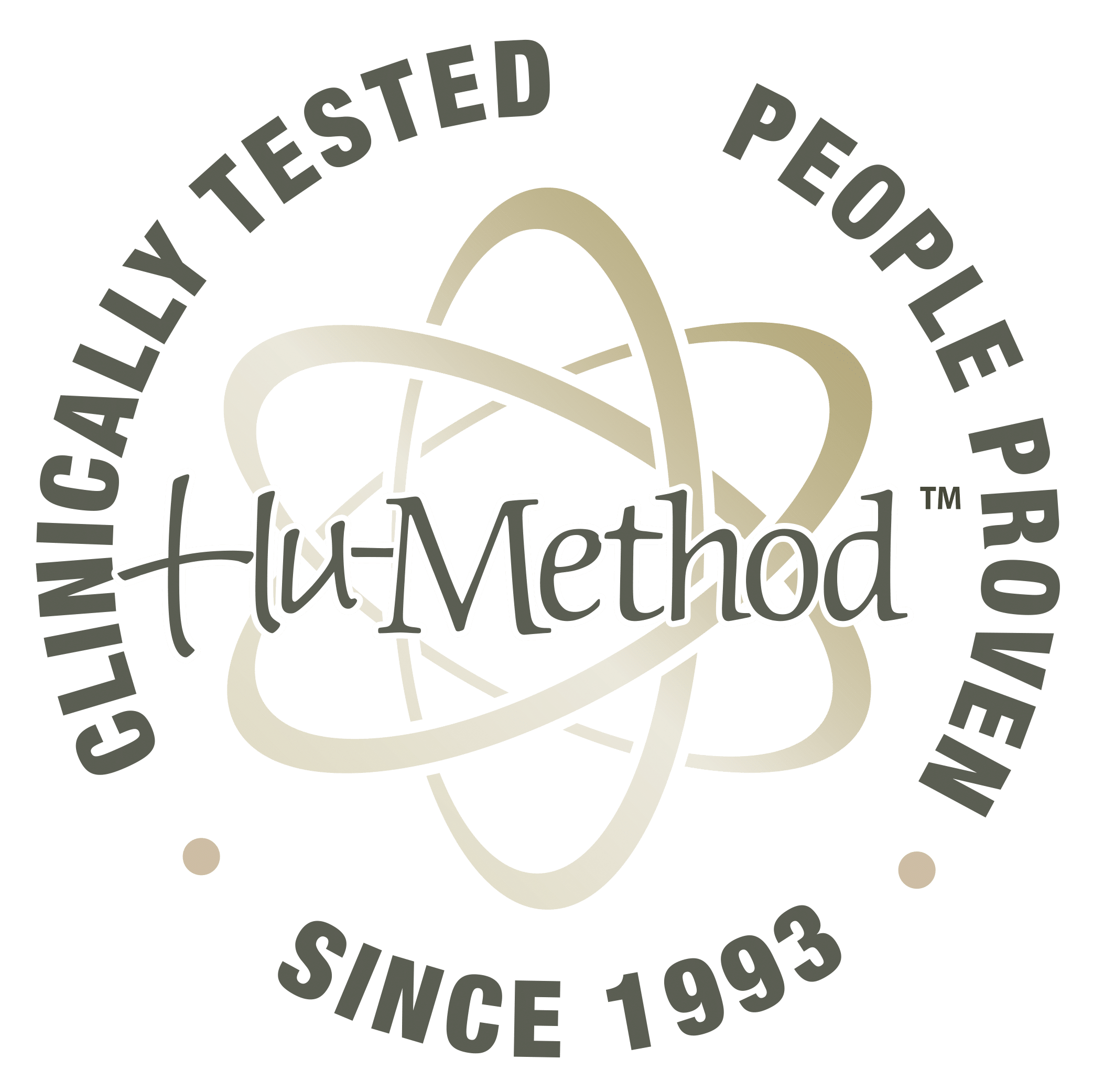 Proof of the Effectiveness of the
Spiritual Life Coach's Certification Course
On these class recordings, you will hear certification students sharing
what they experienced about themselves and what they learned about becoming a Spiritual Life Coach.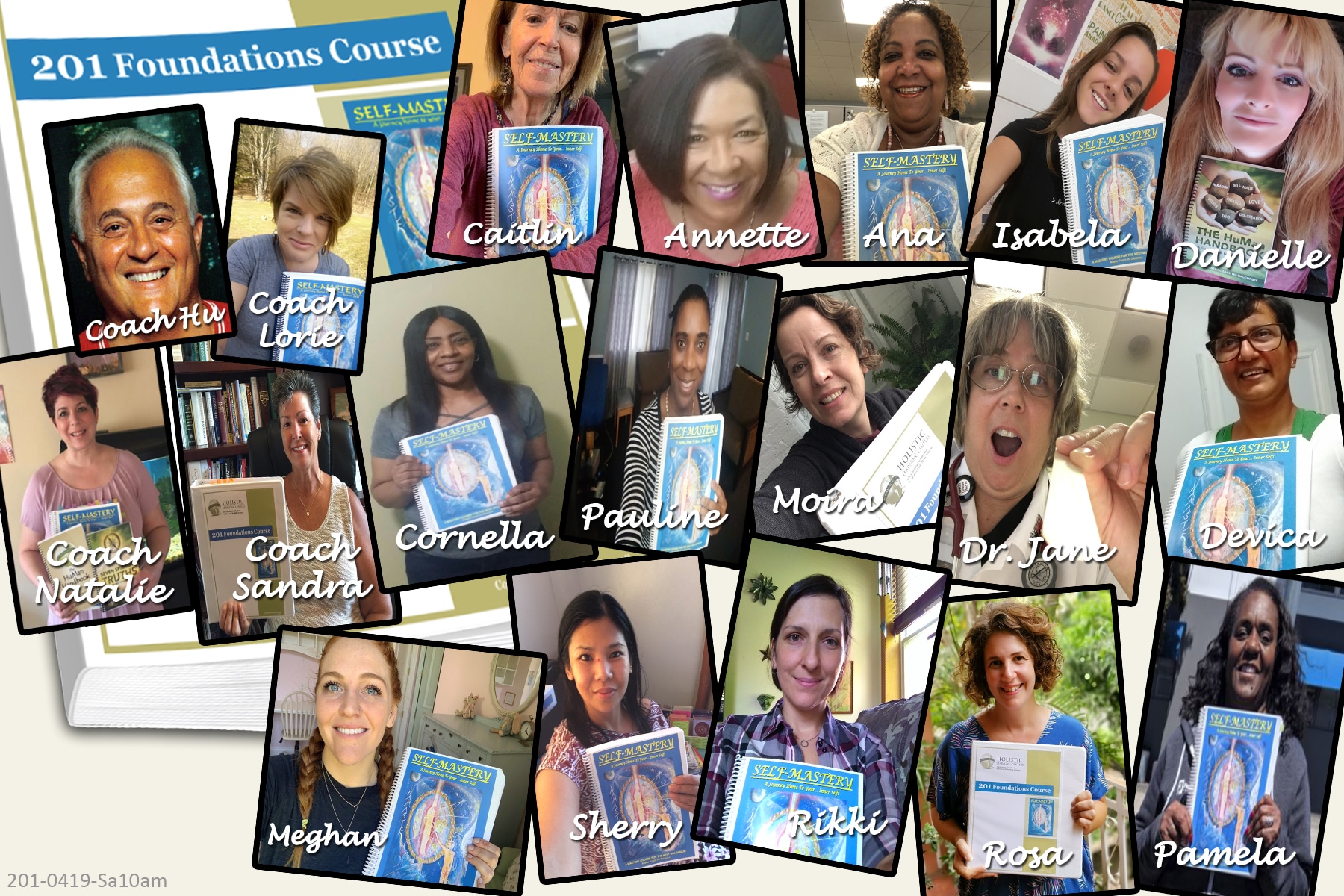 Doctor's Share How
HLC's Coaching Exercises Work
Library of Researched Books
The development of HLC's Spiritual Life Coaching certification course is based primarily on the study and research from these authors.
What Do You Want For Your Children, Power of Intention, You'll See It When You Believe It, Real Magic, and Manifest Your Destiny

Awakening Loving-Kindness, When Things Fall Apart, Start Where You Are and The Places That Scare You

Conversations With God (Books 1-3)

Ask and It is Given

by Esther and Jerry Hicks

Science of Mind and Creative Mind

Losing Your Pounds of Pain

The Dragon Doesn't Live Here Anymore

Embracing the Beloved, Guided Meditations, and Explorations and Healings

The Highly Sensitive Person

Love, Medicine & Miracles

by Bernie S. Siegel, M.D.

The Nature of Personal Reality: the Seth books
I Have Become Alive, A Book for the Mind, Mystery of the Mind and To Know the Knower

The Power of Now and A New Earth by

Grist For the Mill and Be Here Now

True Love and You Are Here

Family First and The Ultimate Weight Solution

How To Be An Adult In Relationships and Five Things We Cannot Change

Edgar Cayce on Reincarnation

Love and Living, Loving & Learning

How to Win Friends and Influence People

Tough Times Never Last, But Tough People Do and Self-Esteem
Gratitude: A Way of Life, I Can Do It, Empowering Women, and You Can Heal Your

The Seven Spiritual Laws of Success, The Path To Love, and Creating Affluence

Return to Love and A Women's Worth

Awakening The Buddha Within

Weight Loss For The MIND, Silent Power, Life Was Never Meant To Be A Struggle, Quickening, Affirmations and The Force

Life Lessons

by Elisabeth Kubler-Ross & David Kesler

A Stranger in a Strange Land
The Teaching of Buddha by Bukkyo

The Seat of The Soul, Soul Stories, and The Heart of the Soul

Homecoming and Reclaiming Your Inner Child

Creative Visualization and Living in the Light

Way of the Peaceful Warrior

Illusions and Jonathan Livingston Seagull

What The Bleep Do We Know?

Circle of Stones, I Sit Listening to the Wind

How To Get What You Want And Want What You Have

Thoughts Without a Thinker

Mutant Message Down Under

Out On A Limb and Going Within
Permanent Behavioral Change
The HuMethod™ training system includes interactive and independent courses that use Life Coaching textbooks, proprietary coach's training manuals, audiobooks, clinical measurement tools, quality control forms, and subjective measuring techniques. The HuMethod™ exercises, when performed as directed, create… permanent behavioral change.
The
Hu

Method

™

exercises include:
Self-mastery
Meditative
Diagnostic
Dis-creation
Multi-sensory, Intuitive
Advanced Life Skill
Self-parenting
Ego-mind Training
Only Curriculum Of Its Kind
There is no curriculum such as the HuMethod™ in the field of self-help and Life Coaching. HLC's Life Coaching certification students experience the life-altering power of the HuMethod™ exercises because… they are their own first client.
Spiritual and Life-Altering
Developed over three decades of research and clinical field testing, the HuMethod™ empowers students so they can become conscious Life Coaches, teachers and healers of the next millennium. The HuMethod™ is psycho-spiritual penicillin for the spiritually awakened.
A.A.D.P. Accreditation
HLC is Accredited By The American Association of Drugless Practitioners, Est. 1990
AADP is Dedicated To Promoting an Enhanced Professional Image and Prestige Among Coaches and All Types of Practitioners of Traditional and Non-Traditional Therapies and Healing Methodologies.
AADP's Code of Ethics includes the recognition and healing power of "drugless" methodologies; maintaining high standards of professional conduct; elimination of unethical procedures; and why being honest with clients and offering them the best products, services, and information possible is of paramount importance.
HLC has been certifying Spiritual Life Coaches for over 20 years. Neither then, nor now has the Life Coaching industry been regulated by any federal agency. Even though HLC was not mandated to do so, we felt it was important to have our Coaching program endorsed with an accreditation bureau that reflected our school's holistic philosophy. AADP's motto is why we choose them [vs ICF which didn't exist when HLC was founded] and continue renewing our accreditation to this day. Since 1993, we have witnessed over a dozen Life Coaching "accreditation" firms open, charge Coaches hundreds of dollars and then close their doors.
To receive our initial AADP accreditation, HLC submitted all Coaching textbooks, audiobooks, Coaching exercises, Coaching lessons, and Certification Training Manuals for approval. For assured quality control and to keep our accreditation, this submission policy is repeated every three years. HLC can be found in AADP School Directory as one of their Accredited Coaching Schools. 
After Graduation, HLC's CSLC Certification Students are Qualified to Submit their HuMethod™ Credentials To AADP To Become a Board Certified Life Member
Dharmic Truths Belong To… No One Soul
The Dharmic Truths of Life have been passed down
from one soul to another for millenniums, and what is contained in the
HuMethod™ books and exercises certainly did not originate with me. 
It is part of a river that flowed through me from my Guru, teachers,
parents, past incarnations, and my current life experiences.
That's why when 'I Am' consciously doing my dharmic work
I can feel the presence of my Guru and spiritual teachers.
Their contributions to my spiritual work and the
development of the HuMethod™ Healing Modality…
are warmly and gratefully acknowledged.
-Master Coach Hu