Spiritual life coaching certification
Learn to Coach Like… Famous Self-help Authors Such as Chopra, Williamson, Tolle, Hay, and Dyer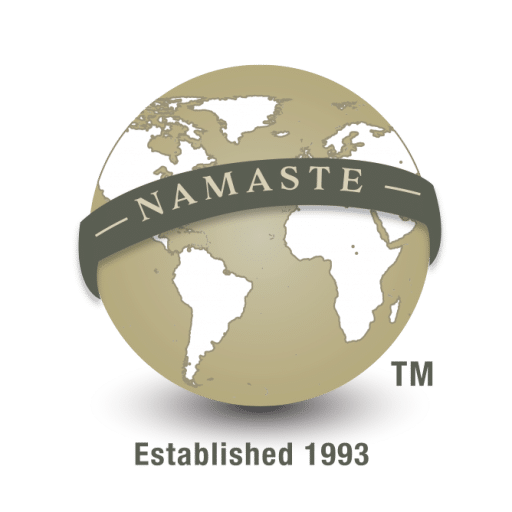 Spiritual Life Coaching Certification
School Overview
Become a Certified Spiritual Life Coach
HLC's Spiritual Life Coaching certification course was developed over decades of research based on famous self-help authors like Dr. Wayne Dyer, Louise Hay, Marianne Williamson, Eckhart Tolle, Deepak Chopra, Gary Zukav, and hundreds of others.  Although our Spiritual Life Coaching certification course teaches a wide range of advanced life skills like relationship mastery, communication, and money mastery, it is hyper-focused on 5-Core life-altering HuMethodTM exercises that were found to create the most dramatic change for clients. Remember, THAT is what your Coaching clients are hiring you for and what will develop a strong referral-based Coaching practice. 
What separates HLC's Coaching certification course from all others, is our emphasis on permanent-lasting behavioral change. The certification program uses a host of different mediums to teach such as textbooks, audiobooks, manuals, and written exercises. This course also includes a variety of Coaching exercises to use with clients to get results quickly and efficiently. These include:
Different Paths to Certification
HLC provides two ways to achieve your Spiritual Life Coaching certification, Independently or Interactively. An Independent Study course is a great choice for a student who has time or budgetary restraints. In an Independent study course, the student receives a syllabus and course instructions and goes through their chosen course at their own pace. The other way, which we strongly recommend, is through our Interactive Spiritual Life Coaching certification program which is run as a virtual classroom. Your mode of transportation is your computer along with a class dial-in number and screen share link. Your virtual classroom is where you interact with your instructor and classmates, no boring lectures or chatrooms here, you will actively participate in your education.
HLC's Interactive Spiritual Life Coaching Certification program is dynamic and all-inclusive. It is designed to build your confidence and skills as a Coach while turning your passion for helping others into a full-time career. Part of the journey is working on your own inner-Self, it is really two programs in one. You get to work on yourself and learn how to help others. It is both a personal growth and professional skills Coaching program.
You will graduate feeling more self-assured about your abilities and more certain about success in this endlessly rewarding career that allows you to honor your calling by helping people heal.
What Is Spiritual Life Coaching?
There's a variety of Coaches, Life Coaches, Corporate Coaches, Executive Coaches, but Spiritual Life Coaching takes a deeper more lasting approach. A Life Coach is someone professionally trained to help you maximize your full potential and reach your desired results. HLC's certification course is categorized as Spiritual Life Coaching which takes the client further and deeper than traditional Life Coaching. Our school's certification course was founded based on research from famous self-help authors like Dyer, Tolle, Chopra, Williamson, and Hay and will teach you how to facilitate transformative Coaching exercises comparable to what these famous self-help authors use.
At HLC, we take our clients beyond their desires, we show them where and what beliefs are holding them back and how to see, feel and transcend them to create permanent, lasting change. HLC's Spiritual Life Coaching Certification program's sole purpose is to professionally prepare you to immediately dispense your education upon graduation and make a full-time living helping others fulfill their life's purpose. We train our Coaching students on how to help clients discover what beliefs are holding them back, who they are, what they want, and how to manifest it. Although the program uses tools to instruct, such as textbooks, manuals, and Coaching exercises, the certification program is designed for you to "see one, do one, teach one", not just intellectually learn it.
During our Life Coaching Certification program, you not only learn but Practice-Practice-Practice.
Researching Life Coaching? Wondering If You Would Be a Good Life Coach?
If any of these elements describe you, then you already possess the core characteristics of a successful Spiritual Life Coach.
Do your friends and family come to you for advice and counsel?
Are you looking for a fulfilling career that allows you to have a flexible work schedule and live anywhere you want?
Do you value your own personal self-growth?
Do you want a career that supports the fulfillment of your spiritual purpose for living?
Does your library include self-help authors such as Eckhart Tolle, Wayne Dyer, Deepak Chopra, Louise Hay, Marianne Williamson, Ester Hicks, etc.?
Do you seek a work environment with unlimited growth potential that will support your professional and financial goals?
Are you already a holistic practitioner such as a massage therapist, Reiki Master, NLP practitioner, Yoga or meditation teacher, etc.?
Spiritual Life Coaching is a wonderful career where you can earn a living by positively impacting the lives of others. Coaching is a growing field where those trained to a level of professional excellence are in high demand.
As an HLC Certified Spiritual Life Coach, you can generate an excellent full-time or part-time income with exceptional tax benefits. As a student, you will be taught HLC's proven Coach's healing modality, with its clinically tested training systems. Upon graduation, you will feel self-assured and confident in your abilities because you will have all the tools you need to be a professional and highly skilled Spiritual Life Coach and build a successful Coaching practice.