Are You Ready to Coach Like...
Famous Self-help Authors Such as
Chopra, Williamson,
Tolle, Hay, & Dyer?
This Course Will Teach You How To Facilitate Transformative Coaching Exercises Comparable to What These Famous Self-help Authors Use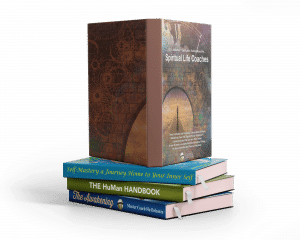 This certification course is for students who want to become a Certified Spiritual Life Coach [CSLC], and for Holistic Practitioners who want to add life-altering Coaching exercises to their healing modality. This independent study course is a blessing for people who are self-motivated and maintain a busy lifestyle because you can choose your own study hours. You will learn how to facilitate clinically proven Coaching exercises that will help you build a lucrative referral-based practice. In this course, you will be taught how to help your clients create the permanent changes that they seek in a spiritually transformative way. You will feel a deeper purpose and a balancing of your inner Self-alignment with your career goals. During your course study, you will also work to improve your own psycho-spiritual development because we know that you cannot give away what isn't inside of you.
Matriculation Option: As an independent study student should you feel you need instructor support and classroom interaction you have the option to matriculate to the Interactive Certification Course.
Elements of the
Certification Course
How HLC Helps Graduates Market Their Private Practice
Included in HLC's Spiritual Life Coaching certification course, is the complementary promotion of a graduate's private practice, events, workshops, etc. with HLC's sangha community. 
See the Administration Department or if you are already a student, see your Student Agreements for details.
For additional marketing education beyond the Spiritual Life Coaching Certification course, see How to Build & Market Your Private Practice on a Shoestring Budget manual. 
This Course Is For You If...
You want to stop working at an unfulfilling job, and instead get well paid for doing work you love.

You are a holistic practitioner who wants to blend these clinically proven Coaching exercises with your current career, while simultaneously, drastically increasing your skills, your client's retention rate and your income.

You have worked at a job that pays the bills, and now you want to do your spiritual calling.
You are a natural Coach who loves helping people, and now you are ready to do this rewarding work as a career.

You want to learn how to facilitate coaching exercises comparable to those used by Tolle, Dyer, Williamson, Hay, and hundreds of other self-help authors.

Most importantly, this course is for those who want to facilitate Coaching exercises that are guaranteed to help your clients create the life changes they not only want to make but are paying you to help them make.
Course Details
Course Type- Independent Study
Support- Two, Half- hour consultations with an HLC instructor, plus hours of audio training
Course Length- 1 year to complete and submit the certification requirements.
Final Exam- Upon submitting all requirements, a staff member will contact you to schedule your online, open-book exam.
Certification- Spiritual Life Coaching certification [CSLC] plus be qualified to apply to be an A.A.D.P. Board Certified Life Coach
Included Materials
300 Page Spiritual Life Coaches Training Manual
Promotion of private practice, events, workshops, etc. with HLC's sangha community
Hundreds of field-tested Coaching Exercises, Lesson Plans, Empowering Coaching Assignments, and Quality Control Forms
70+ hours of "how to" audio recordings
Self-Mastery, A Journey Home to Your Inner Self textbook & audiobook
The HuMan Handbook softcover & audiobook
Course Syllabus Instructions
60 Minute Social Media Marketing consultation
Proprietary Diagnostic Exercises and Clinical Measurement Forms
AADP Eligibility- Upon graduation submit your HLC Certification Credentials to AADP to become a Board Certified Member
Coach's 101 Orientation Class
Although not required, the Coach's 101 Class is strongly recommended for students who are considering enrolling in the Independent Study certification course.
This class offers you a risk-free way to experience some of HLC's HuMethod™  transformative Coaching exercises and to learn more about HLC's proprietary success system before enrolling. The 101 class includes over 14-hours of training audios, plus two of the HuMethod™ primary Coach's textbooks in digital form.
By attending the Coach's 101 class, you will experience the effectiveness of HLC's HuMethod™ Coaching exercises for yourself, and how they will help you build a successful Life Coaching practice. Plus, if you already have a healing modality, this class will show you how to integrate these transformative exercises into your practice, helping your clients accelerate the achievement of their self-help goals. This class can be taken as part of the certification program [*ask about tuition credit] or individually for your personal healing journey as you can complete all Self-Mastery Assignments for a certification of completion later. Read More
The #1 Coaching School in North America
Since 1993, HLC's experienced instructors have been teaching students just like you proprietary clinically proven, Coach's exercises. Teaching these exercises combined with our success system ensures you will learn what you need to build a successful practice. You will receive all the tools needed so you can do the work you were born to do as a spiritually-based Life Coach. After graduation, we hope you will continue to help us co-create the critical mass needed to geminate a global transformation of light and love.
Discover a
Law of Motivation
That Will Quickly Improve
Your Self-confidence,
Self-Image & Self-esteem
Learn This & More About HLC's
Spiritual Life Coaching Certification Course