Learn from the #1 Authority
How to Coach Like Dyer, Tolle, Chopra, Williamson, Singer, & Hay
Become a Certified Transformational Life Coach in WEEKS
Begin Listening Today to Your Free
Transformational Coach's Audio Course,
SIX SECRETS Every Successful Coach Needs to Know
PLUS receive a FREE Strategy Session with an experienced Coach who was taught by the #1 Authority in Transformational Coaching, Master Coach Hu. Coach Hu has written 14 "How To" Coach's textbooks and facilitated over 20,000 hours of Coaching sessions since 1993.
When you connect with an HLC Coach, you'll learn:
Why HLC's clinically proven, Life-Altering HuMethod™ Coaching Exercises will help you become a financially successful professional Coach.
The Amazing Transformational Growth you will experience by owning an Empowering Coaching Practice -OR- adding life-altering Coaching Exercises to your current healing modality.
How to start getting paid as a Coach while you are still in school
Plus, Much More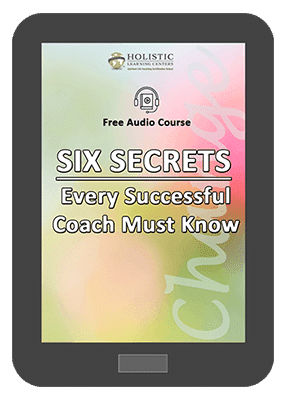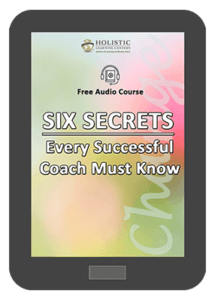 About SIX SECRETS Every Successful Coach Needs to Know Transformational Audio Course
The lessons from this audio course, contain empowering lessons taken directly from the #1 Authority in Transformational Coaching Master Coach Hu's Certification Program. You will learn life-altering COACHING SECRETS such as- "Why Affirmations Alone… Don't Work; How to Use the Laws of Manifestation to Create the Life that You and Your Coaching Clients Deeply Desire; How to Protect your Boundaries in an Emotionally Mature and Empowering way" - Just to name a few.
What helps HLC's Transformational Coaches create an emotionally deep and lasting impact with their coaching clients is their ability to teach them Trademarked Coaching Exercises that will permanently change their behavior, even if their psychospiritual issues are deeply rooted within their subconscious minds.
As an ADDITIONAL BONUS, you will be emailed educational videos that explain how to develop the Coaching skills you need to help your clients, family, friends, and most importantly your Inner-Self how to live a Self-empowered Life by implementing life-altering, clinically proven coaching techniques that took Master coach Hu several decades to develop. If you don't see them check your spam or junk folder